Our sugar-free gelato/sorbet currently has a total of 21 flavors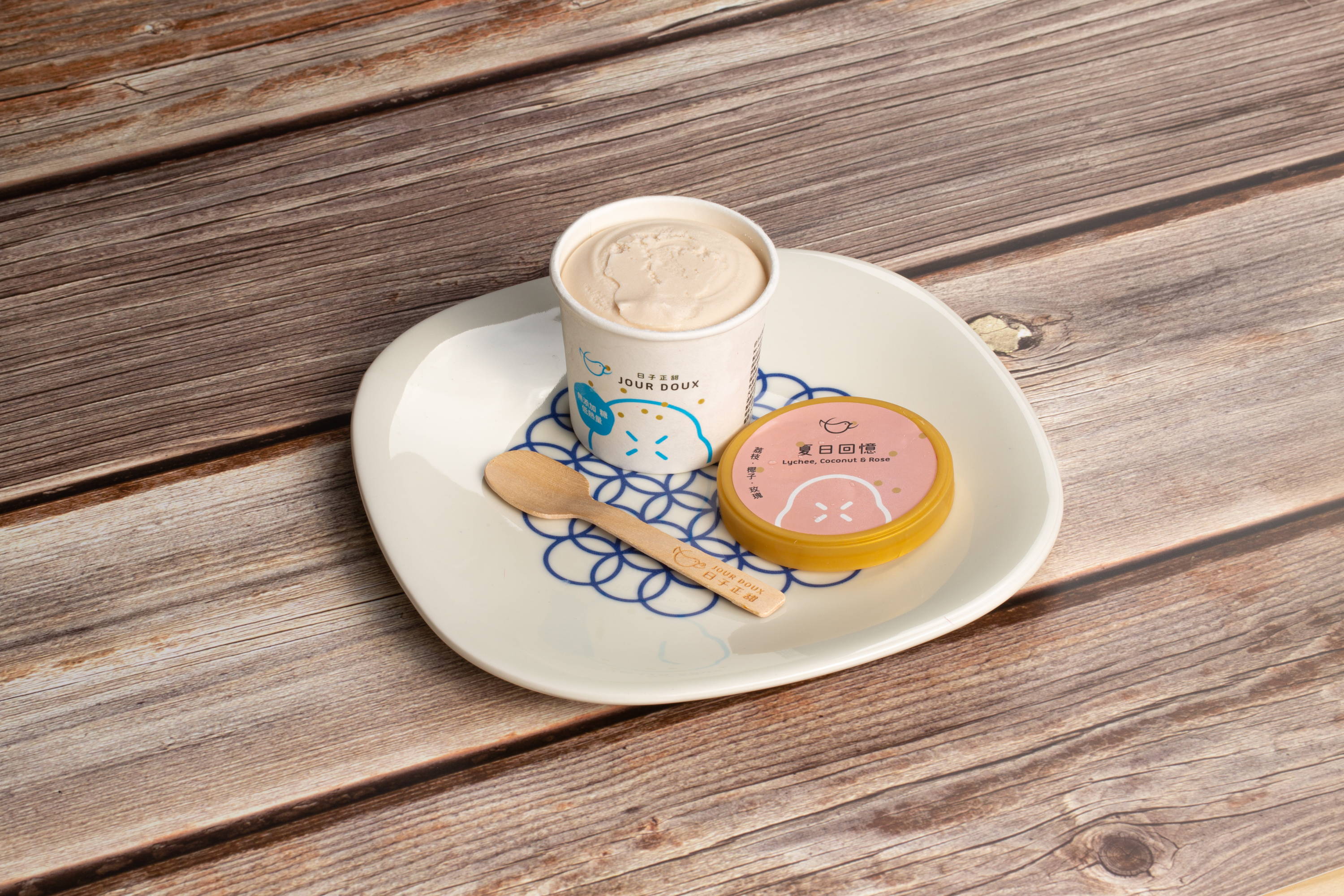 Summer Memories - Lychee, Coconut, Organic Rose
100ml calories 147 calories protein 2 grams fat 7 grams sugar 6 grams lacto-vegetarian
The best selling signature flavor. Lychee has always been loved for its juicy sweetness and attractive aroma. Combined with the elegance of organic roses and blended with coconuts of different textures, it perfectly interprets the rich and diverse flavors of summer, while showing a comfortable and pleasant elegance.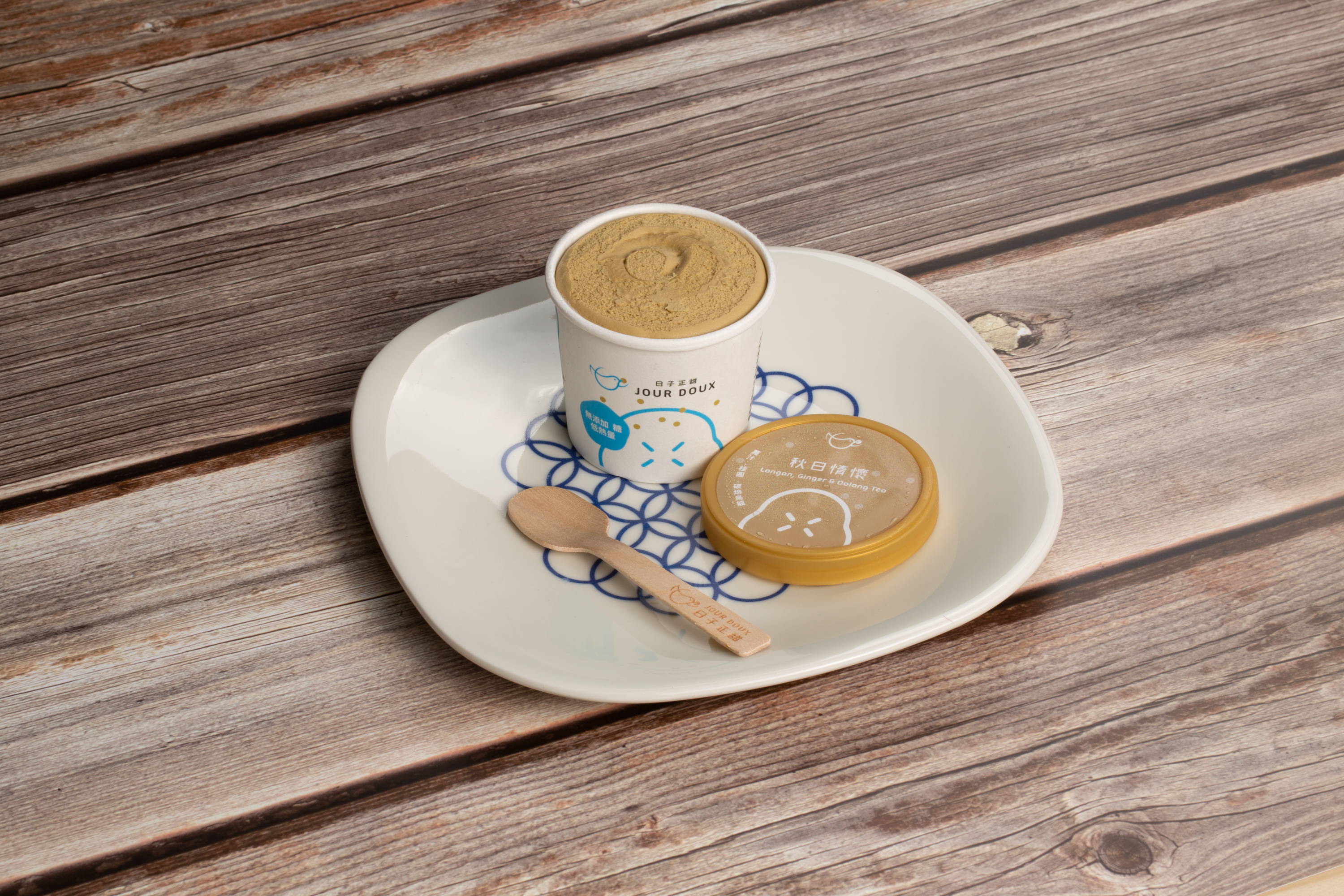 Autumn mood - ginger juice, longan, oolong tea
100ml calories 172 calories protein 3 grams fat 5 grams sugar 11 grams lacto-vegetarian
Based on the unique warmth and aroma of longan in ginger juice, it is blended with smooth and quiet oolong tea to add taste and layers. In the autumn sun, the tranquility of autumn leaves is revealed, and in the richness, there is a little open-mindedness. Different tunes but beautiful coexistence.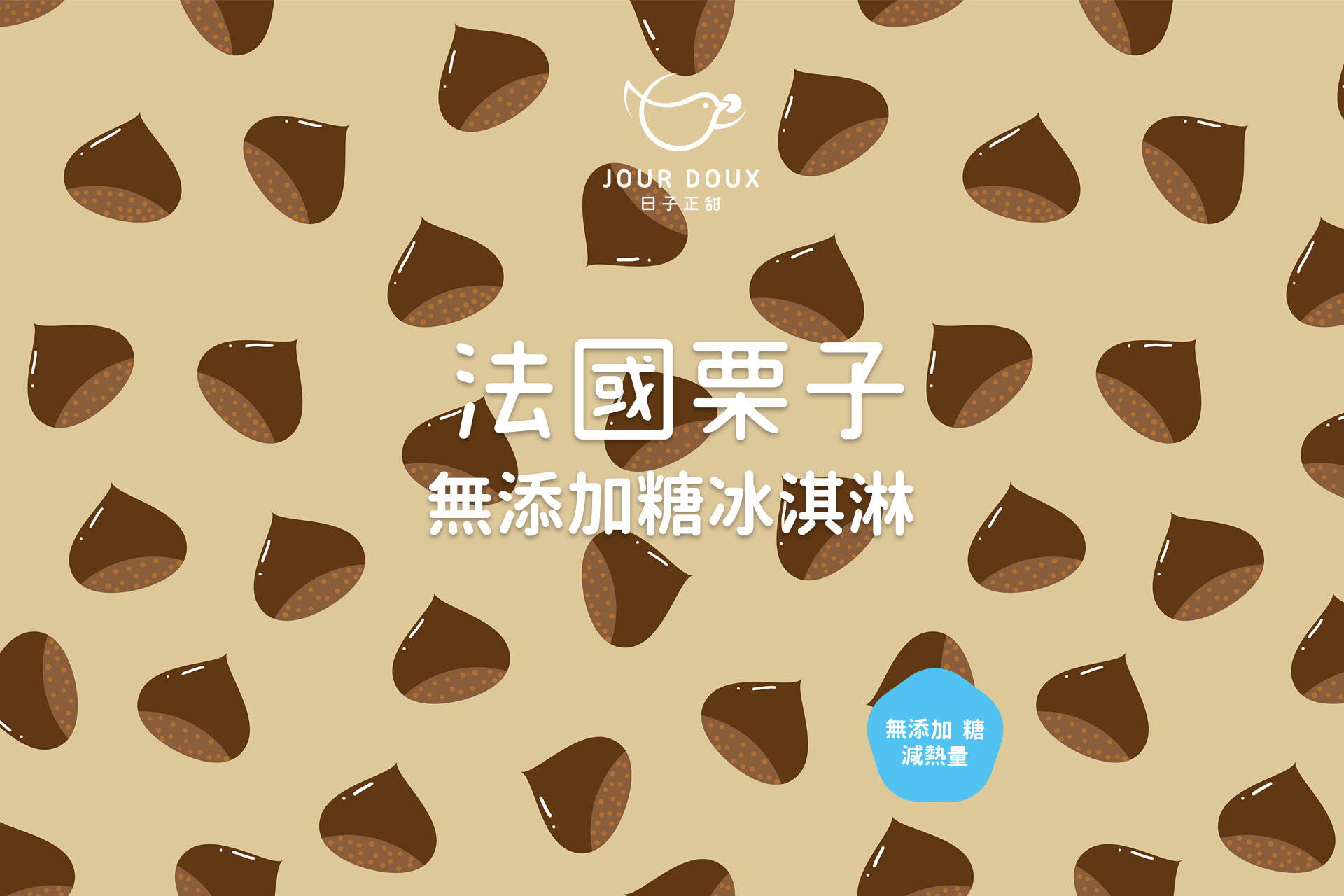 french chestnuts
100ml calories 113 calories protein 2 grams fat 3 grams sugar 3 grams lacto-vegetarian
It is the Italian milk ice cream with the lowest calories in our shop. It uses Sabaton chestnuts, the number one brand in France. The extraordinary top quality is the dream choice of world-class professional masters. In the elegant and dense charm, there seems to be a light milk fragrance, just like an elegant French lady with infinite charm.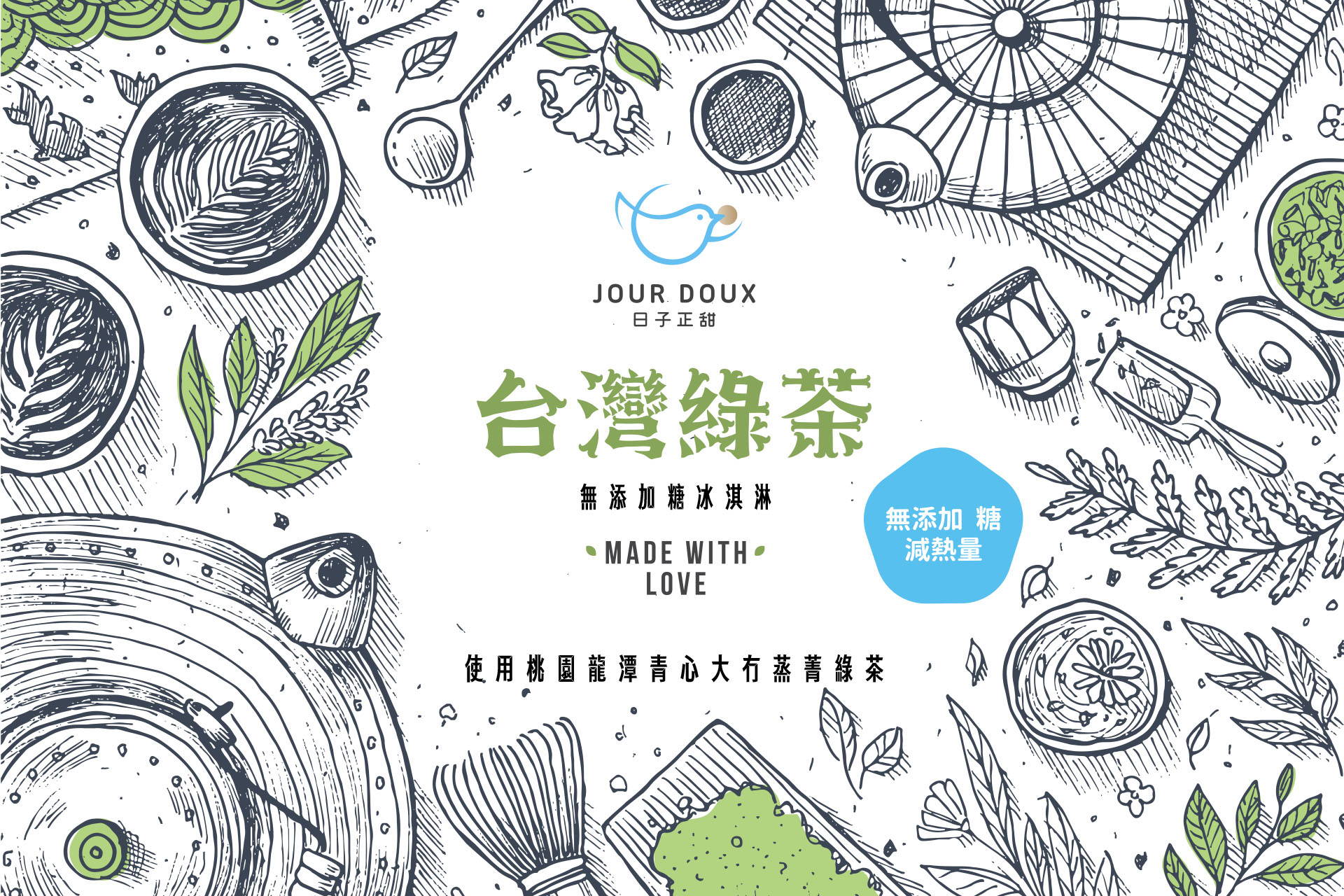 Taiwanese green tea
100ml calories 140 calories protein 3 grams fat 5 grams sugar 3 grams lacto-vegetarian
The green tea is picked from the Qingxinda tea tree planted in Jiaobanshan, Taoyuan. It is made by steaming green tea with matcha. It retains the emerald green color that is rarely seen in Taiwanese tea, and retains the natural fragrance of fresh picking. It is distinctive, smooth and clean, just like being in a tea garden. feel.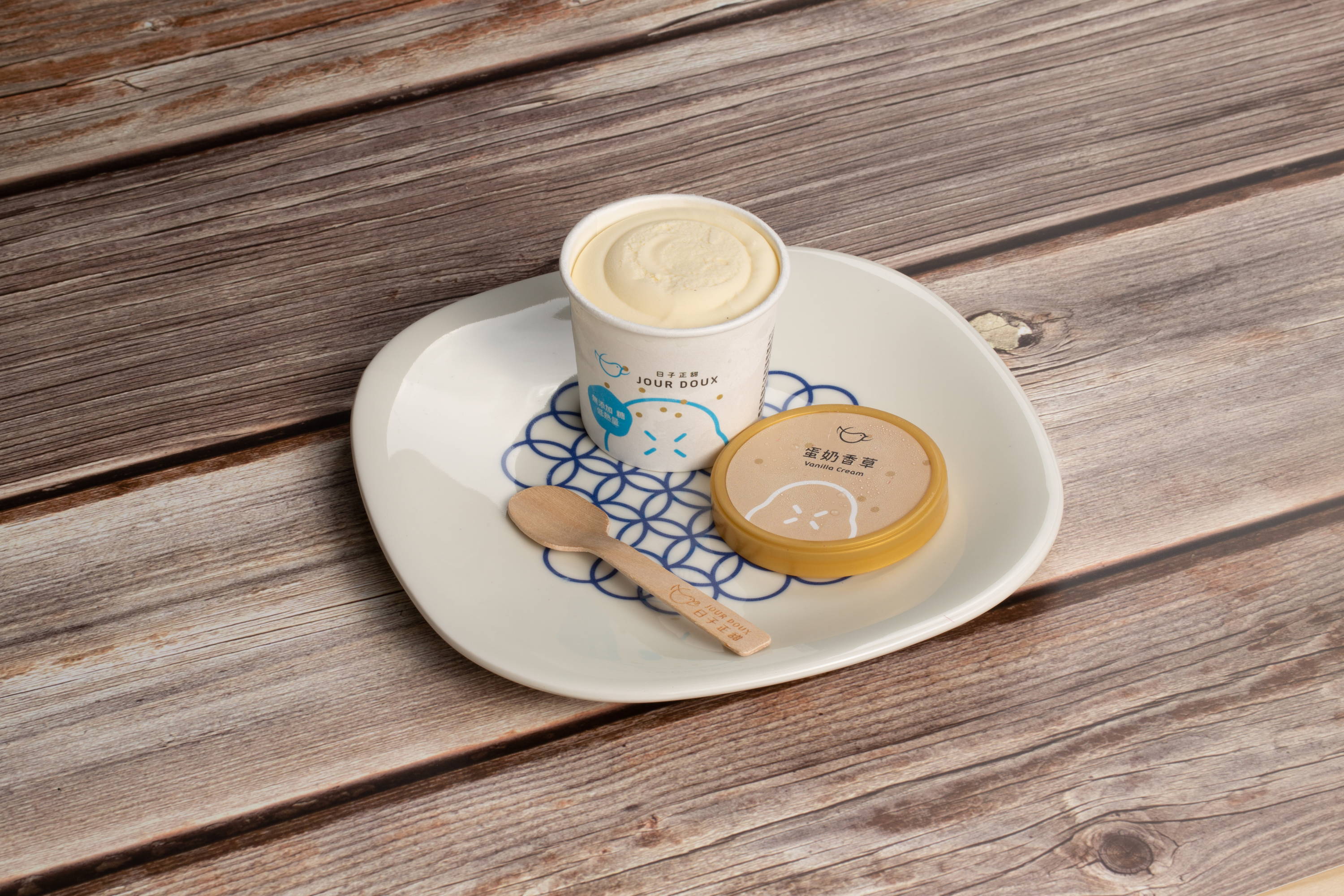 Custard Vanilla
100ml Calories 158 calories Protein 4 grams Fat 7 grams Sugar 4 grams Vegetarian
Presented in the orthodox Italian vanilla flavor, the high-quality egg yolk brings out the smoothness and softness. Against the background of the egg fragrance, the aroma of the Italian vanilla is encouraged to bloom obviously. The exclusive comprehensive vitality, enthusiasm, tenderness and romance, as if walking in the charming Italian herb garden .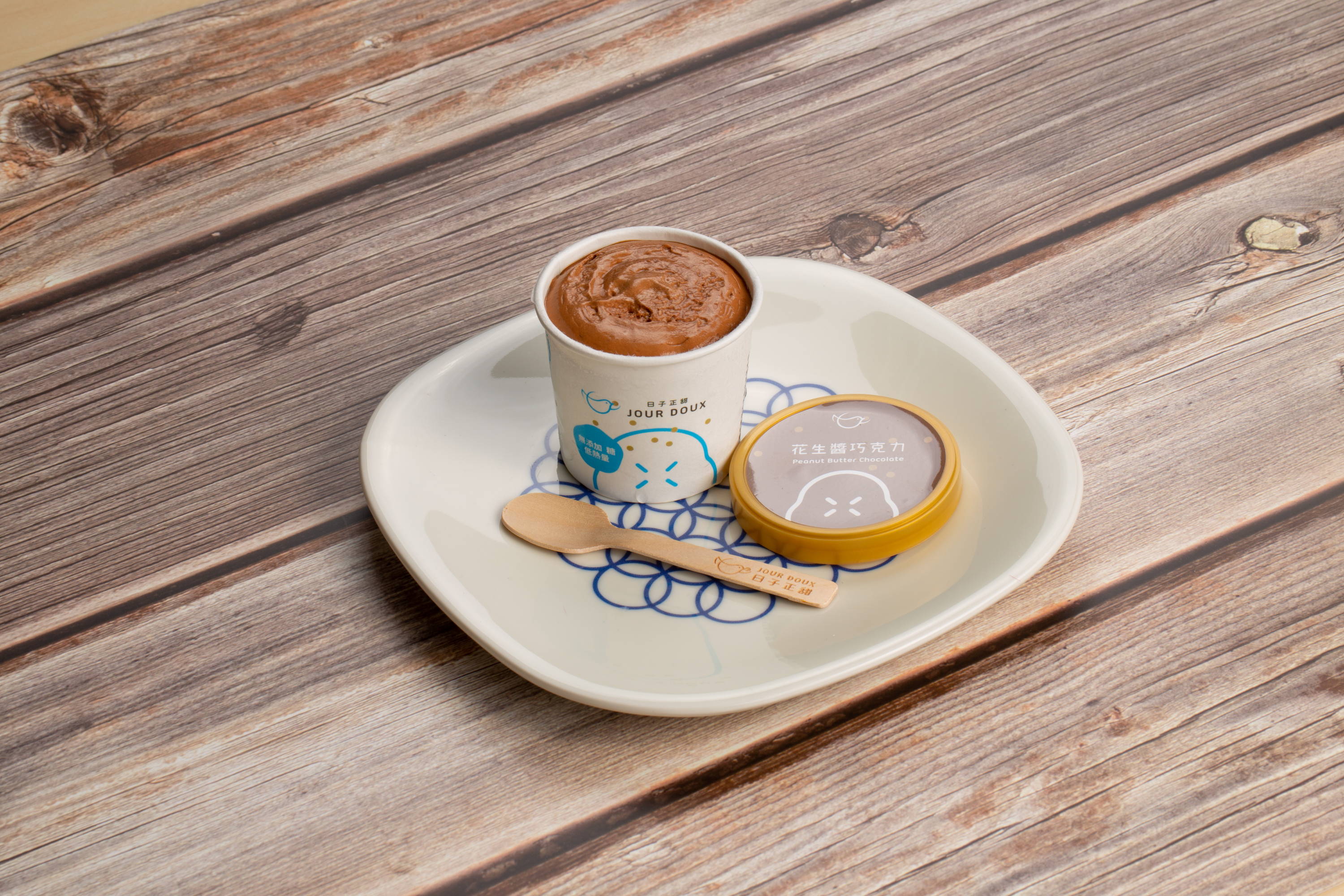 Peanut Butter Chocolate
100ml calories 181 calories protein 4 grams fat 10 grams sugar 6 grams lacto-vegetarian
The whole process is refrigerated and kept fresh, and the aflatoxin-free organic peanut butter is paired with French opera sugar-free chocolate. The two strong flavors complement each other in harmony, and the finishing touch with a small amount of caramel is full of dynamic repairing energy.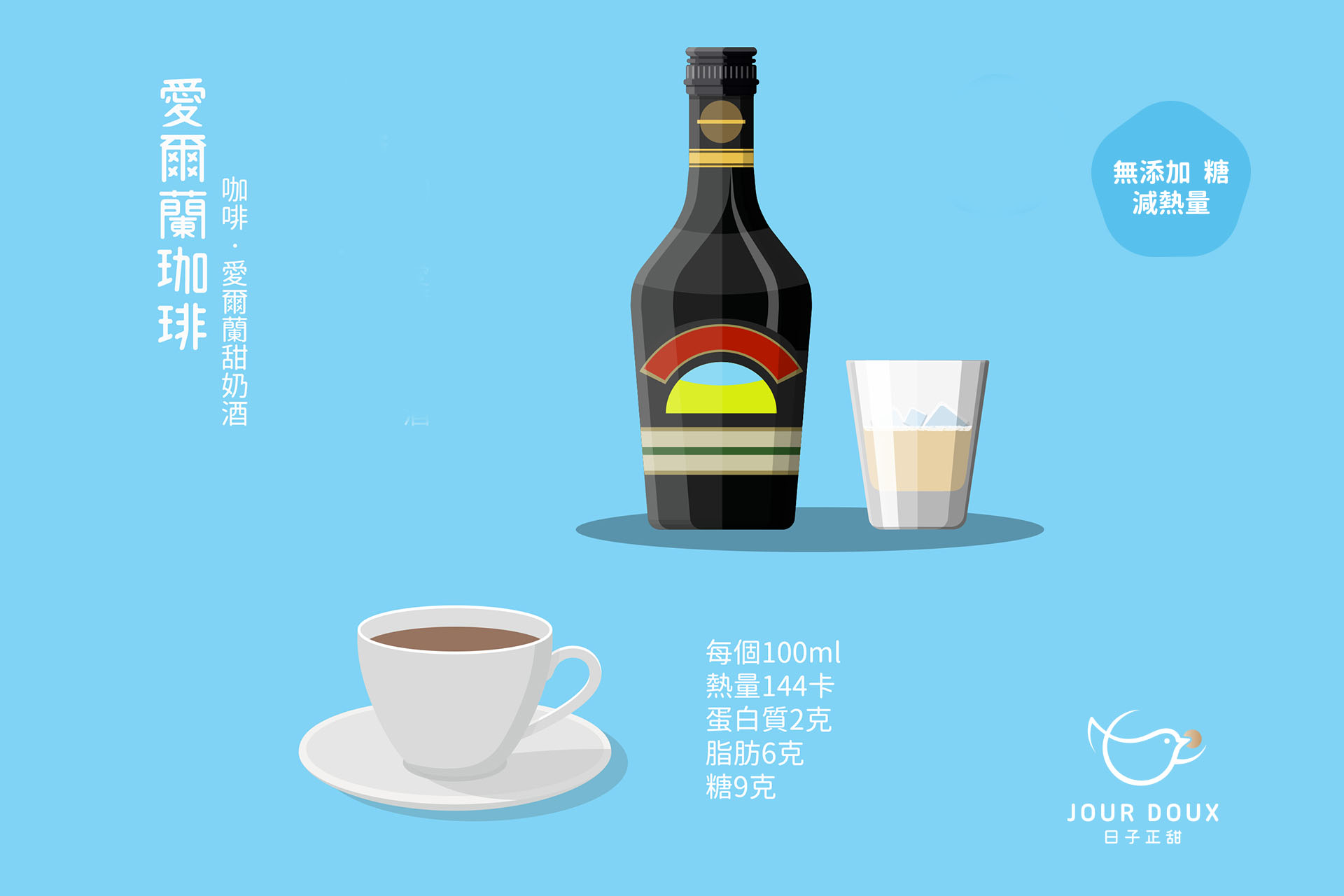 Irish Coffee - Coffee, Irish Custard
100ml calories 144 calories protein 2 grams fat 6 grams sugar 9 grams lacto-vegetarian alcohol
Coffee is paired with Irish Custard, and there is a pleasant freedom that allows self-liberation at the moment of tasting. Deep and mellow with strong sweetness, the two superstars compete with each other in their charms, but they are so evenly matched. Let the Irish style bloom in your mouth!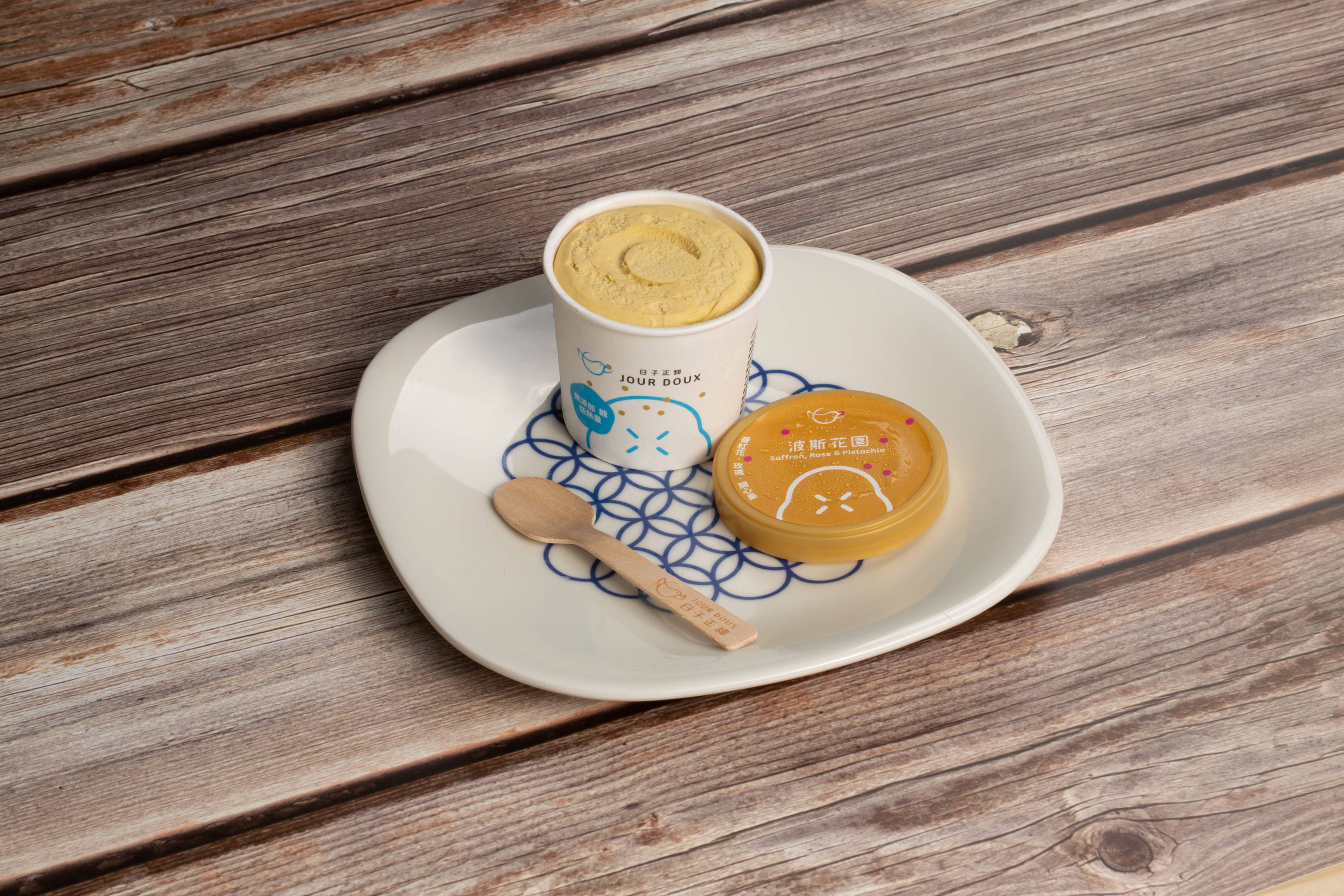 Persian Garden - Crocuses, Roses, Pistachios
100ml calories 170 calories protein 4 grams fat 8 grams sugar 4 grams lacto-vegetarian
The oldest ice cream recipe of the Middle East royal family originated from Iran. It is made with 3,000 yuan per gram of saffron, the most expensive pistachio among nuts, and organic roses. The active pistachio fragrance is accompanied by a light floral fragrance, and occasionally saffron is slightly transparent The aroma is unique, mysterious and fascinating.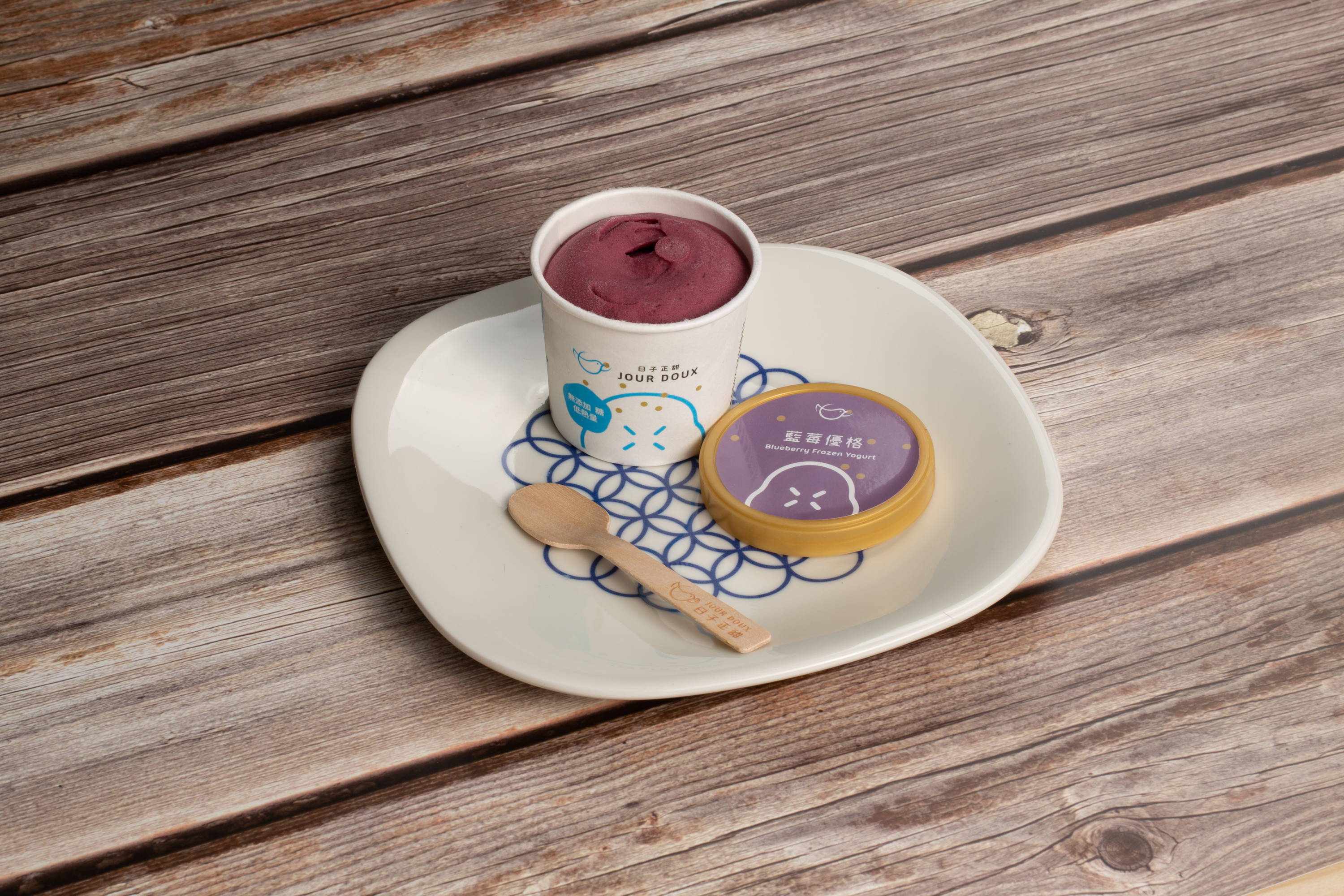 Blueberry Yogurt
100ml calories 93 calories protein 2 grams fat 1 gram sugar 4 grams lacto-vegetarian
Using high-quality blueberries and sugar-free yogurt, because it does not contain fresh cream, it has lower calories than all milk ice creams and is close to sorbet. It is the best choice for those who strictly control themselves. Sweet and sour taste, soft and smooth texture, every bite is easy to enjoy without burden.
Pineapple Lemon Sherbet
100ml calories 100cal protein 0g fat 0g sugar 4g vegan
The golden diamond pineapple is paired with the yellow Meyer lemon from Pingtung Jiuru, embellished with a unique citron tea flavor. Surrounded by multi-layered sweet and sour flavors, Xie He Zhong is lively and full of surprising taste, fully savoring the sunshine and fruit aroma of southern Taiwan.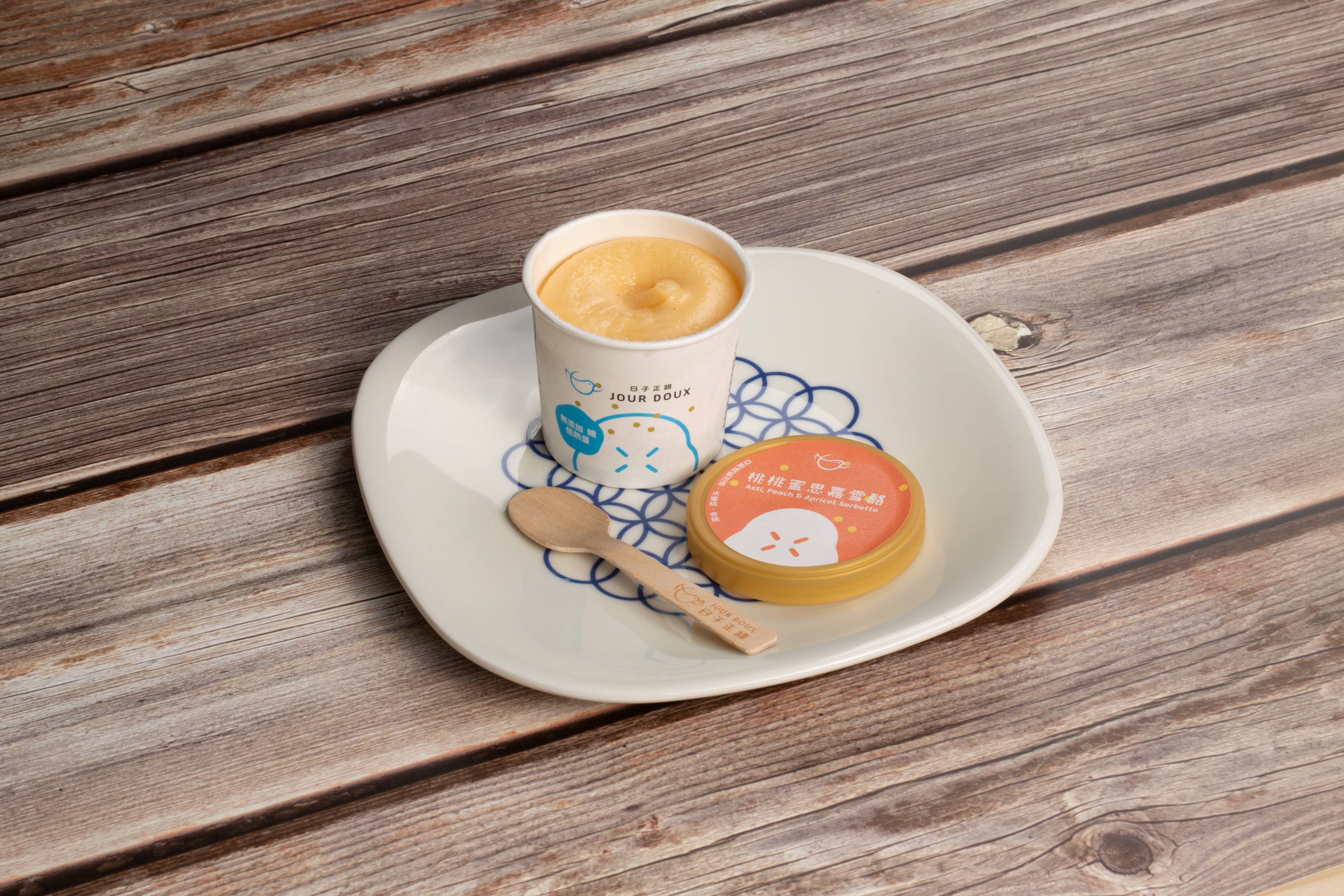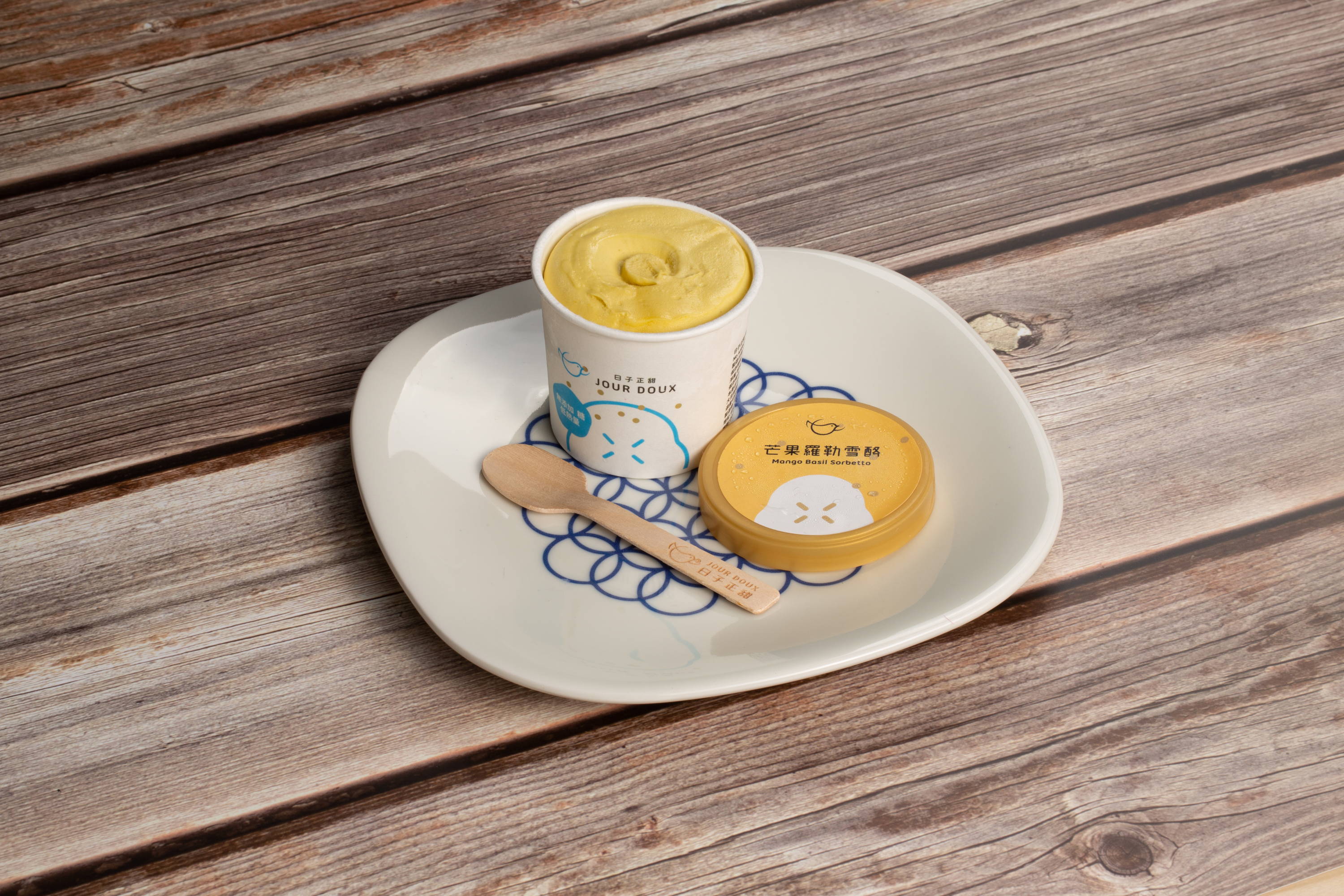 Mango Basil Sherbet
100ml calories 107 calories protein 0 grams fat 0 grams sugar 6 grams vegan
A wonderful combination of mango and basil, popular in Italy. Although they are two elements with strong aroma and characteristics, they are not inconsistent at all when mixed and matched, but stimulate each other to create a more upgraded and unique flavor. The presence of thickness is impressive.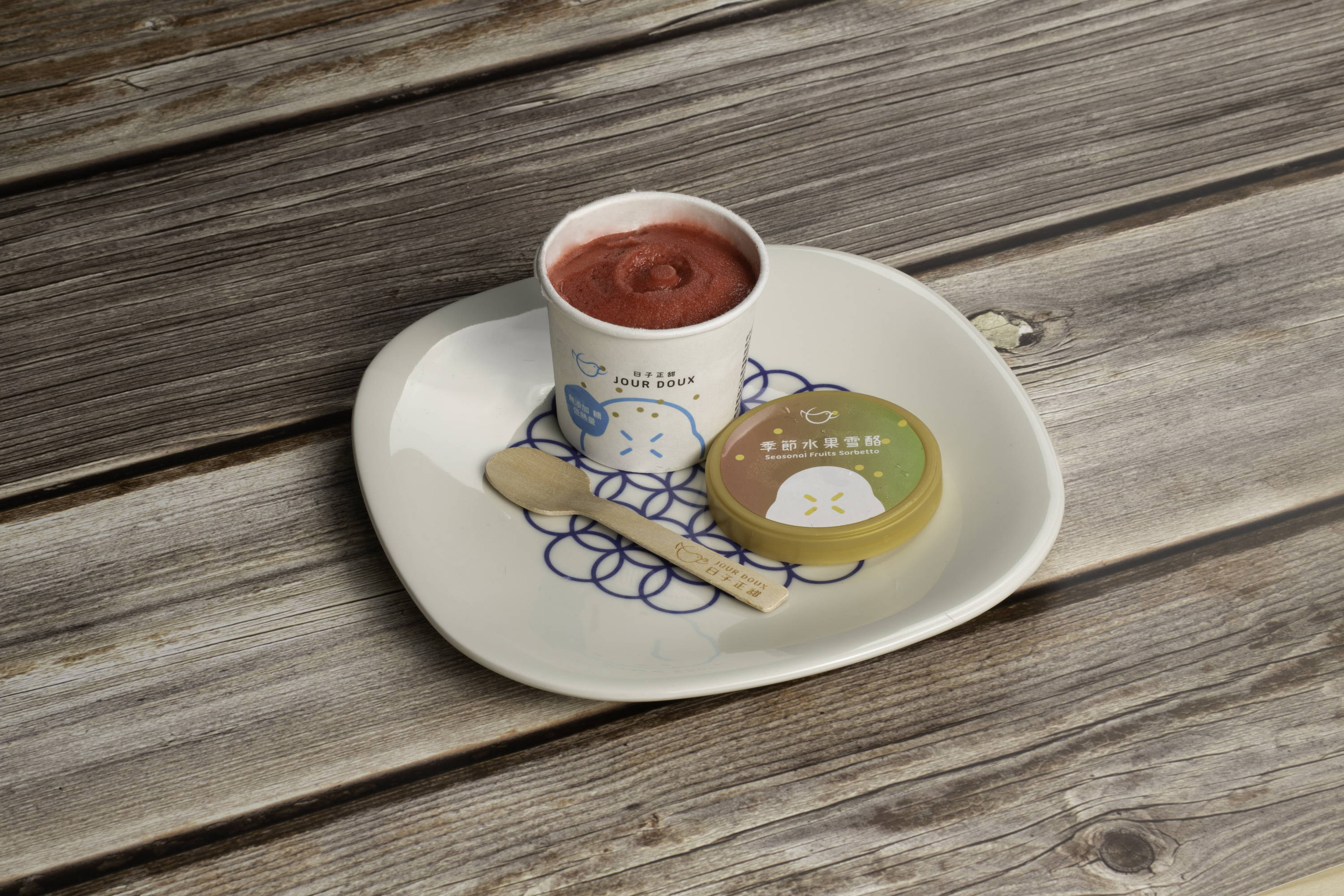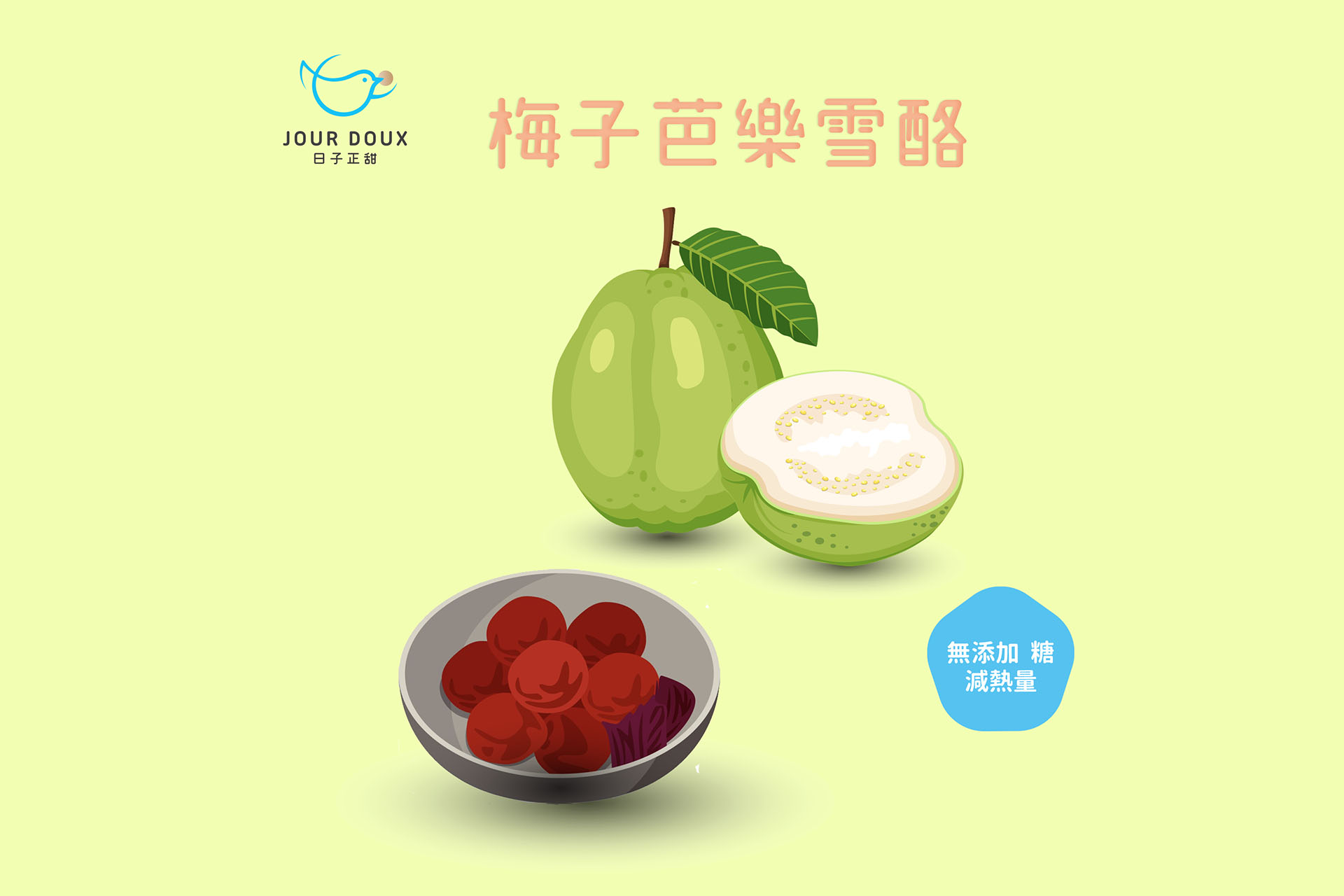 Plum Guava
100ml Calories 94 Calories Protein 0g Fat 0g Sugar 2g Vegan
Get inspired by the best-selling combination of sliced ​​fruit at the night market. Strictly selected ripe guava perfume, paired with sour plums without artificial coloring, sweeteners and preservatives, transformed into sorbet, full of guava and plum fragrance, sweet and sour balance, refreshing and greasy, best after meals choose.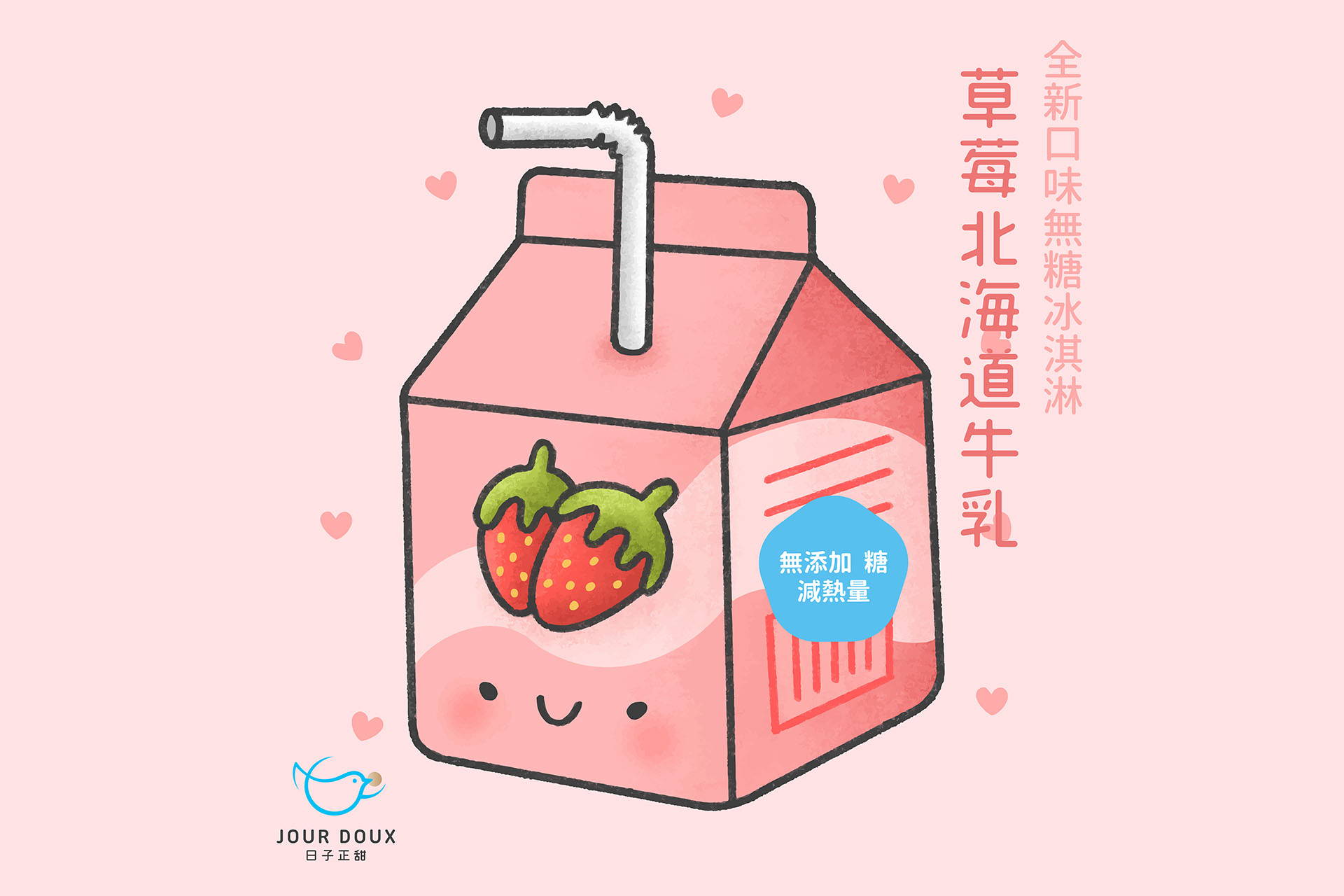 Peach Honey Scarlett Sherbet - Asti sparkling wine, apricots, peaches
100ml Calories 100cal Protein 0g Fat 0g Sugar 8g Vegan Contains Alcohol
Using peach and apricot puree from the south of France, accompanied by Asti sparkling wine made from Muscat grapes, let you enjoy the breeze on the Mediterranean Sea like a lady A touch of drunkenness and elegance.
Seasonal Fruit Sherbet - Prunes, Kumquats, Apples
100ml calories 52 calories protein 0 grams fat 0 grams sugar 5 grams vegan
Seasonal limited, the magical red meat ricotta has only 52 calories per cup, which is lower than an egg. It has a thick tannin taste of black berries, combined with the slightly sour aroma of kumquat, bringing out the sweetness of apples, especially suitable for stimulating your appetite in hot summer.
Strawberry Hokkaido Milk
100ml calories 155 calories protein 2 grams fat 5 grams sugar 5 grams lacto-vegetarian
Using strawberry puree imported from Europe, paired with milk imported from Hokkaido, the rich milky fragrance is accompanied by the taste of pink, sour and sweet fresh strawberries, which will make you feel full of love after eating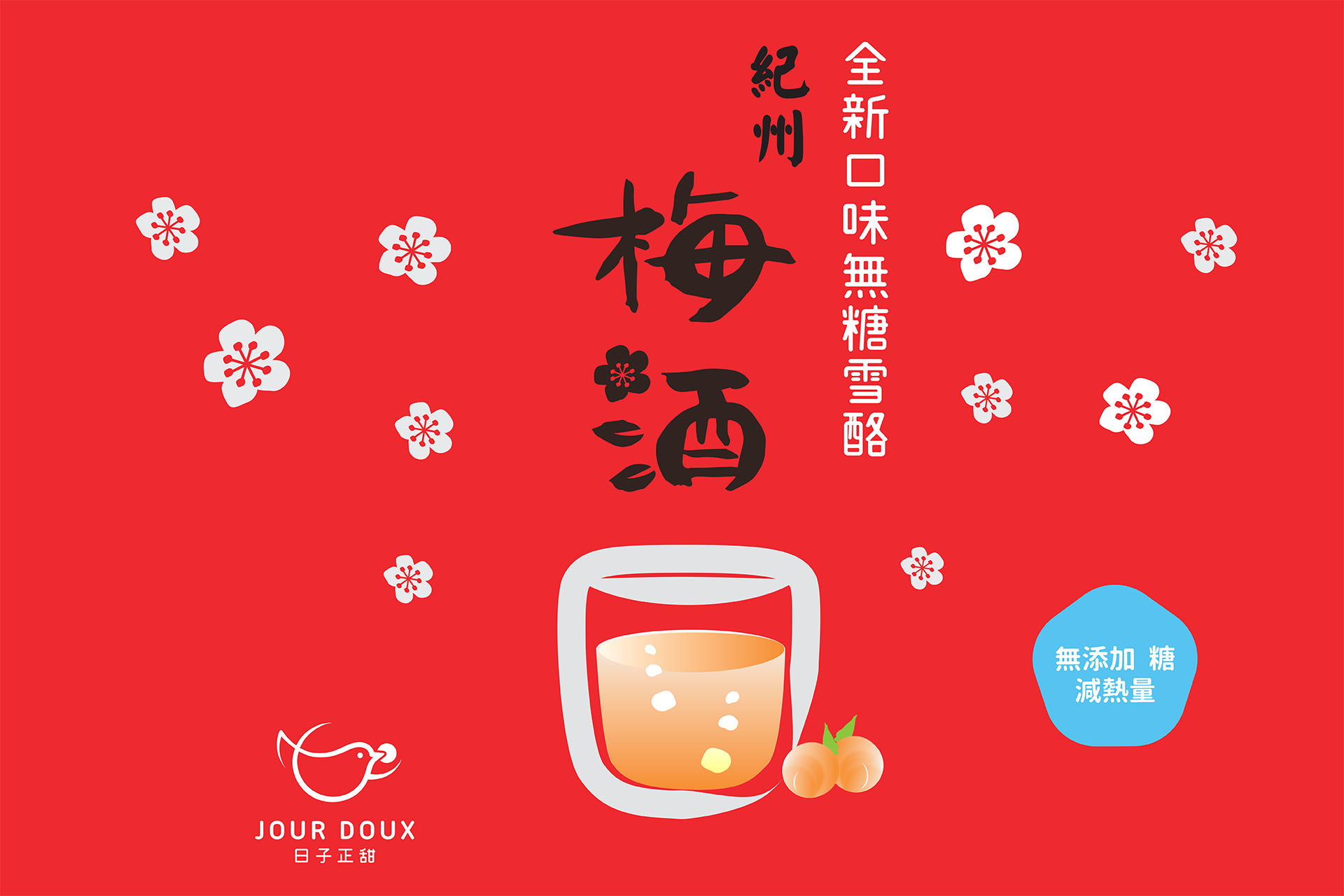 Kishu plum wine sorbet
100ml Calories 123 Calories Protein 0g Fat 0g Sugar 8g Vegan Contains Alcohol
We use hand-picked Nanko plums from Wakayama, Japan, Kishu plum wine without added spices, colorings and sours, and additive-free plum juice from Nantou Shuili Organic Farm. Replace the familiar plum wine with smooth and soft presented in the form of ice cream.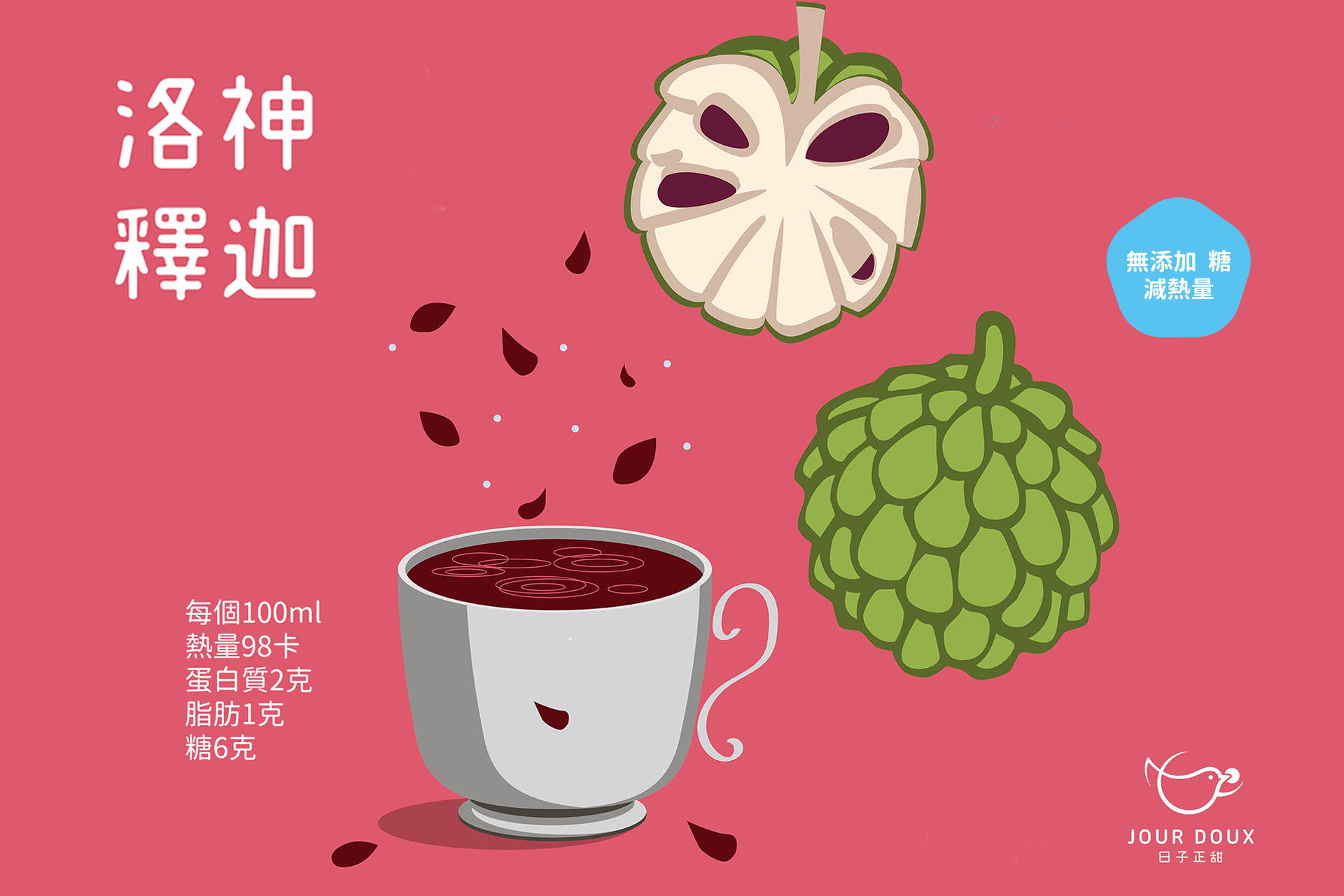 Luoshen Sakyamuni
100ml calories 98 calories protein 2 grams fat 1 gram sugar 6 grams lacto-vegetarian
Roselle and Sakyamuni from the same terroir in Taitung form a beautiful match. We add yogurt to make an elegant combination of the two, slightly sour with a little sweetness, a touch of tropical fruit fragrance with floral fragrance, and it can also resist oxidation while enjoying ice cream.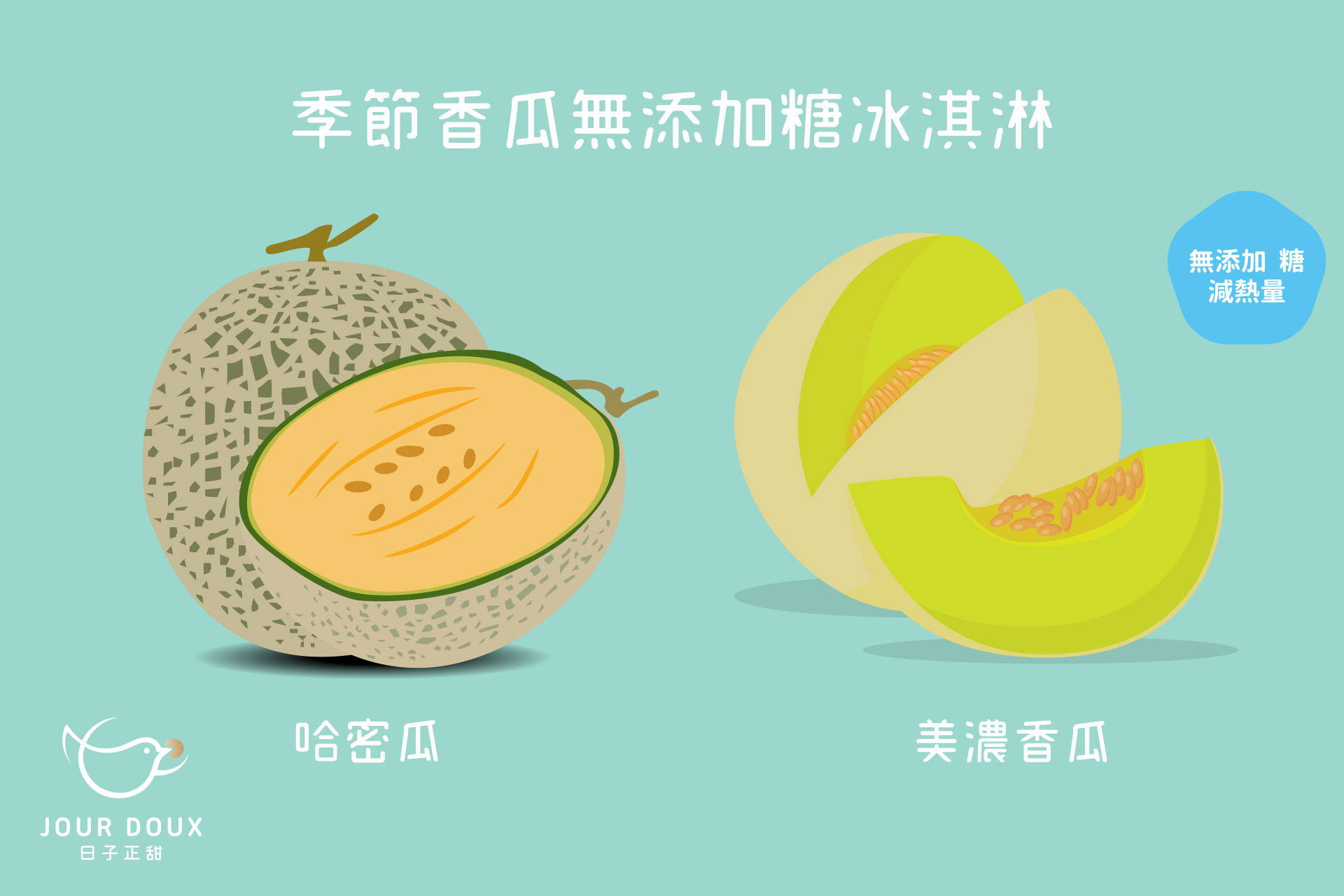 Seasonal Cantaloupe
100ml calories 112 calories protein 2 grams fat 4 grams sugar 5 grams lacto-vegetarian
With the seasons, we pair it with mino melon in winter and cantaloupe in summer, and we designed this milk ice cream flavor that is lower in calories than French chestnut. It is most suitable for heavy ice cream addicts who pursue lightness and resist heat, but do not like fruit acid.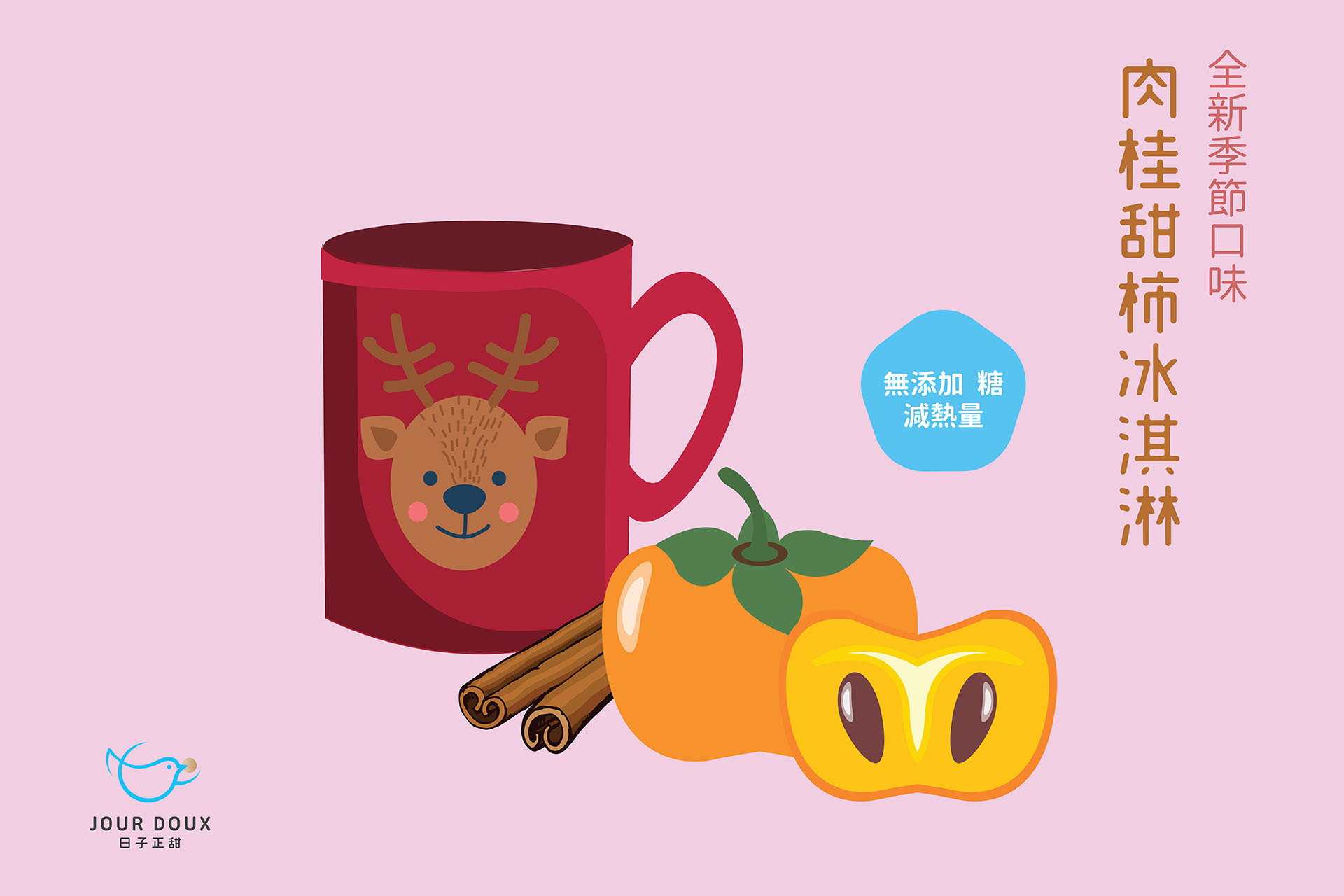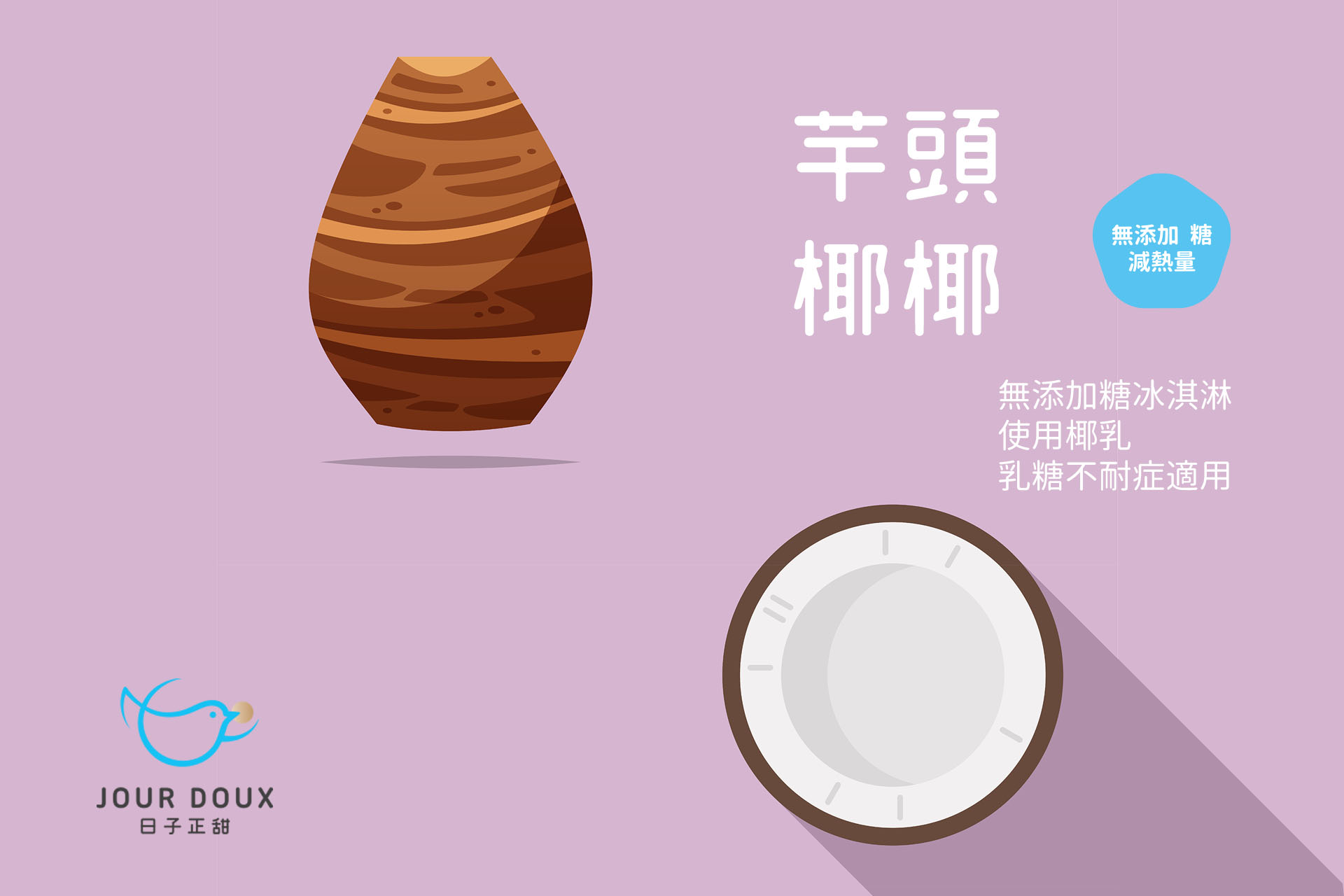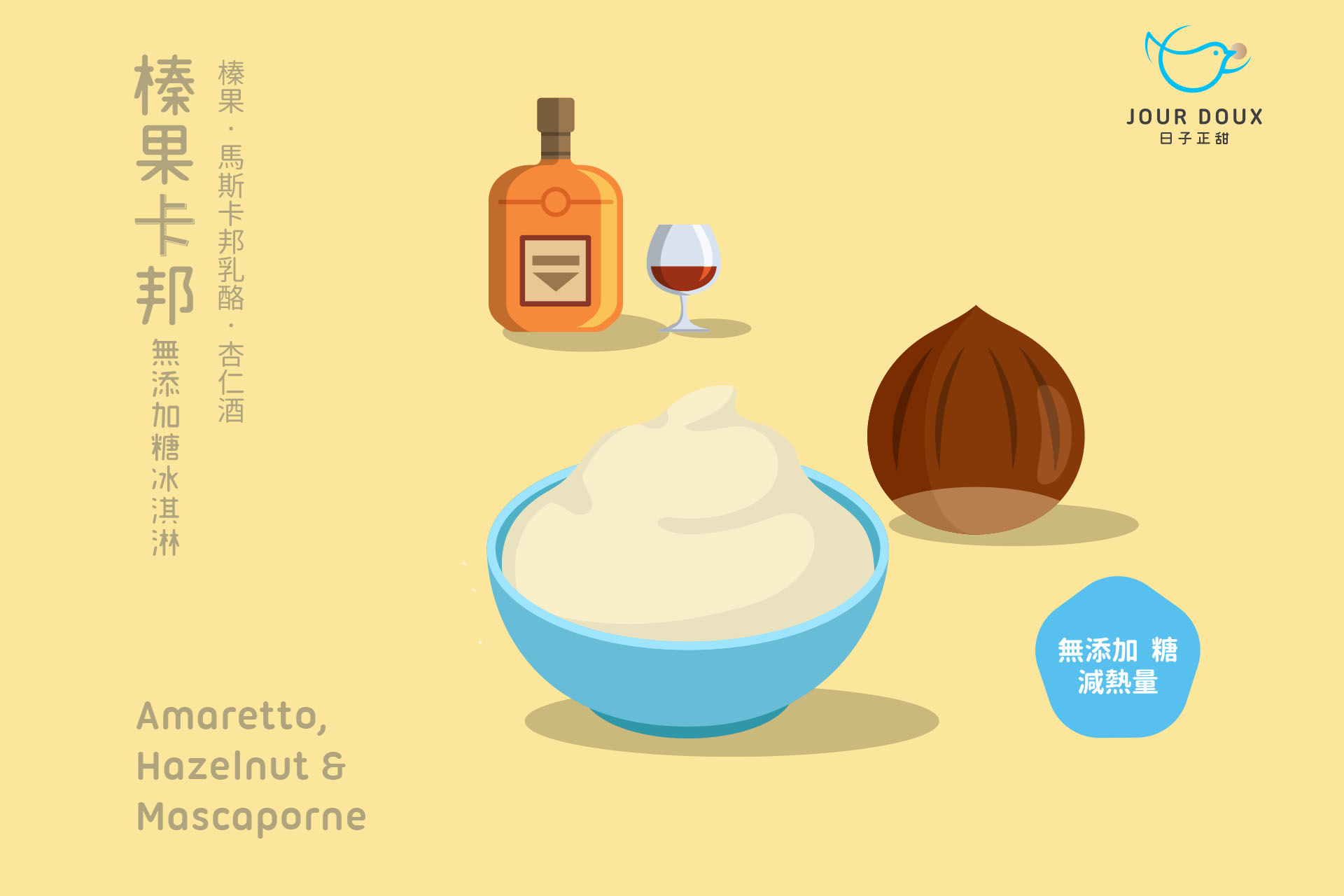 Cinnamon Persimmon
100ml calories 120 calories protein 2 grams fat 4 grams sugar 6 grams lacto-vegetarian
Seasonal only. We choose organic rich sweet persimmons from the Chunyang Tribe planted next to the Lushan Hot Spring. After they are ripe, they are pureed and garnished with a little cinnamon to create this nourishing ice cream flavor that is suitable for autumn. iron.
Taro Coconut
100ml calories 140 calories protein 2 grams fat 7 grams sugar 2 grams vegan
An ice cream developed for those who are vegan or lactose intolerant. Made with 100% coconut milk (not coconut milk with additives) instead of milk, and Taiwanese taro (no taro flavor and coloring), it has a pure and lazy tropical South Island style.
Hazelnut Carbon
100ml calories 112 calories protein 2 grams fat 4 grams sugar 5 grams lacto-vegetarian
We use 100% French unsweetened hazelnut puree, pair it with Italian mascarpone cheese, and then use a little amaretto to enhance the taste. The rich nutty aroma has a little aftertaste of tiramisu, and it has the style of Sicily under the full sun...